According to a recent report by Walker Sands Communications the percentage of website traffic now coming directly from mobile devices increased 102% over the past twelve months.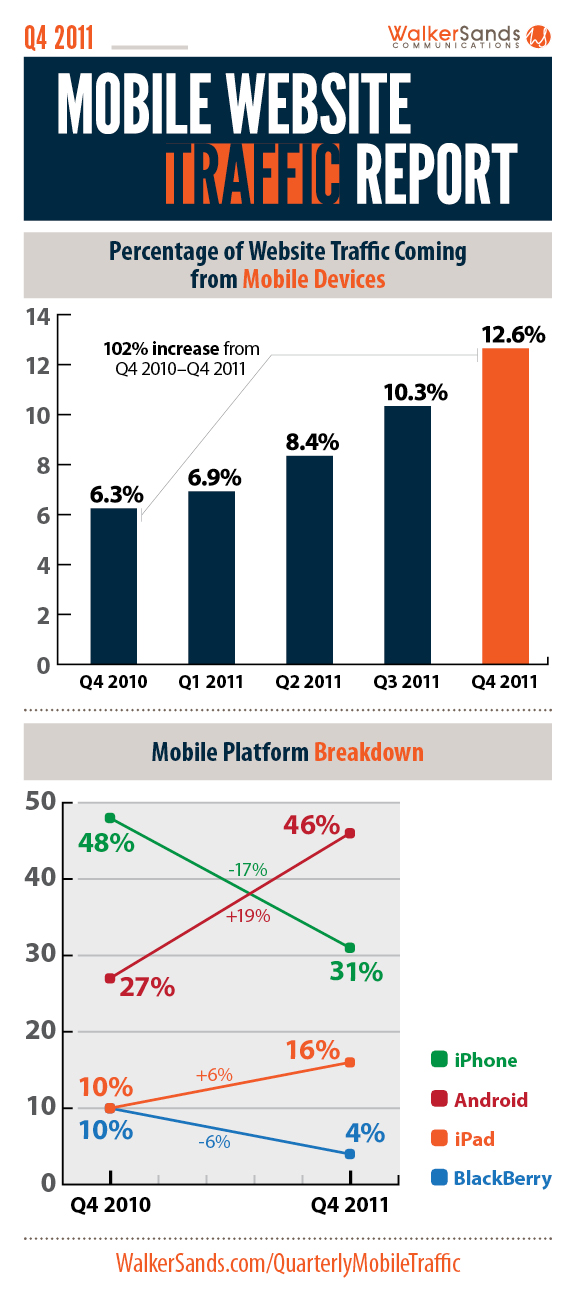 Overall fourth quarter (4Q) 2011 data revealed that 12% of total website traffic now comes from mobile devices, up from the 6.25% observed in 4Q 2010. Significant shifts in market share amongst mobile operating systems were also recorded as Google's Android continues to gain popularity by accounting for 46% of all users, an increase of 19% from twelve months earlier.
Apple iPhone users have decreased to 31% all of mobile Internet traffic from 48% the year before as many Apple fans are now purchasing iPads.
The report claims that Internet access via iPad has increased from 10% to 16% over the past year but does not reveal information for other tablet devices. Global research data for the report was obtained via Google Analytics by US based Walker Sands Communication and does not distinguish use patterns for individual countries or regions.
Share this: