Mobile Monday Bangkok celebrated the Chinese New Year by hosting their first event of 2012 on the 23rd of January. The rooftop of the Sheraton Four Points hotel in central Bangkok served as an ideal location to network with over 150 mobile professionals from throughout South East Asia. The event was sponsored by Nokia Thailand and featured prominent industry speakers Pawoot Pongvitayapanu of tarad.com, Mike MacDonald of Huawei, and Jirapat Janjerdsak of Nokia. Event attendees who participated in the lucky draw were given a chance to win a Nokia mobile phone as well as other prizes.  Stay tuned for the next Mobile Monday Bangkok event in the coming months!
The Slides
As requested by many of you, here are the slides from Nokia, Huawei and Tarad.com below. Feel free to share but don't forget to give credit to their respective authors and/or companies. Thanks!
Nokia – Mobile app ecosystems


Huawei – Mobile Networking evolved


Tarad.com – m-Commerce


View the slides on Slideshare.com
Photos of the event:
You can view more photos of the event on our MoMo Facebook page in the MoMo Event – Jan 23, 2012 – 1st Photo Set and in MoMo Event – Jan 23, 2012 – 2nd Photo Set albums.
The winner of the lucky draw
Somcity sent us the photo of the Nokia phone she won during the lucky draw: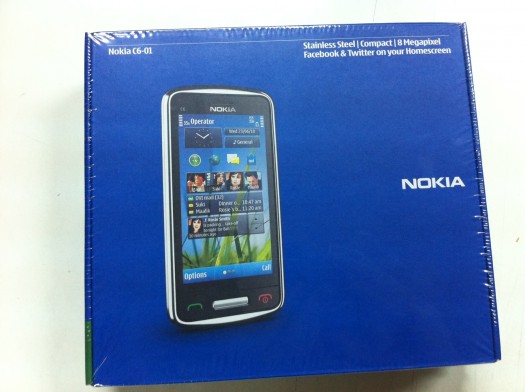 Share this: