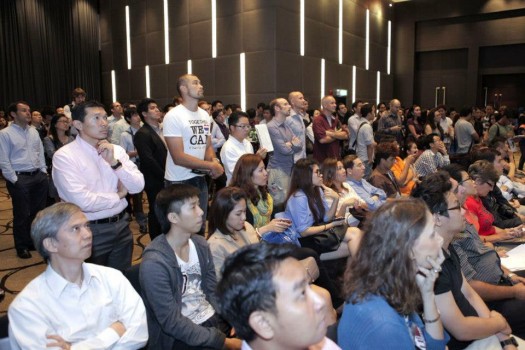 After another successful event in September, we would like to invite you to join our next evening of MoMoBKK on Monday the 28th of January 2013 at 7pm, Rembrandt Hotel (2nd floor), 5 minutes from Asok BTS station. Three leading experts from the mobile tech industry – Global Mobile Ad Network company Vserv.mobi (event sponsor), digital studio Studio Hive and Samsung – will enlighten and inspire us.
Three 15-minute presentations (in English and Thai) by:
Vserv

Adopting marketing and advertising strategies to the mobile platform is an obvious necessity as the number of smartphone users continues to rapidly increase throughout the region. It is no surprise that several Asia countries already rank amongst the highest international markets for largest volume of mobile ad impressions due to the efforts of regionally based companies such as Vserv.mobi. The 2012 Media Company of the Year award winner at the Mobile Media Marketing Smartie Awards, Vserv.mobi has quickly placed itself amongst industry leaders with a stronghold in emerging markets.
SPEAKERS:


David Yin – App Monetization: 5 Secrets to Success
In this "APPbundant" world, monetization of your app is a challenge. David will share secrets of successful app monetization and provide insights from personal experiences that have resulted is increased revenue across different mobile devices, including feature and smart phones and tablets.

Vikas Gulati – 10 Commandments of Mobile Marketing
Mobile is the 7th mass media and has quickly become the primary screen for consumers globally. Brand guardians are constantly trying to figure out how they can create engaging customer experiences in a mobile connected world. Vikas will share some of the essential guiding principles of mobile marketing that will help brands deliver superior brand experiences on mobile.
Studio Hive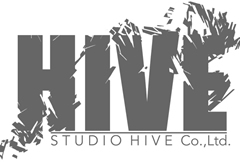 Studio HIVE is Thailand's number one digital art outsourcing studio aiming to deliver top quality illustrations, artwork, and assets for entertainment industry. Notable names to mention that the studio has a chance to work with are Square Enix, Lucas Arts, Namco Bandai, Top Cow, and Stan Lee's POW Entertainment. Recently with the first major exposure of Studio HIVE's own game called "Ong-Bak", it already made the big buzz in game development scene.
SPEAKER:


Kan Supabanpot – How to succeed in gaming industry and how mobile is a game changer
General Manager and a well-known figure in gaming industry in Thailand, who spent 10 years learning art of science, business, technology and entertainment in Australia before returned to Thailand and founded Studio HIVE with Skan Srisuwan, a well known Thai digital artist.
Samsung

Samsung is the largest technology company in the world (based on annual sales) but is guided by a very simple philosophy – always work for a better tomorrow. This philosophy has inspired the company for more than seventy years. Whether it's tablets or smart phones, their products are always designed with an eye toward a better future. A strong commitment to diverse product development combined with a multiple price point strategy has helped Samsung to consistently battle for top spot in global mobile sales.
SPEAKER:


Nicholas Foo – Samsung ecosystem and developer opportunities
Nicholas Foo lead developer relations for South East Asia. He has worked the mobile technology domain for over 10 years, most of which spent in the company of mobile developers who never cease to amaze with their passion and innovative ideas.
Now, he is Samsung lead for developer engagement in Asia and ensuring a vibrant and profitable ecosystem for developers in creating applications and services for the 4 screens.
In his presentation, Nicholas will give an overview of the different plugins and opportunities that Samsung provides in the developer space, as well as, the different monetization opportunities that Samsung provides for developers.
---
Location
Rembrandt Hotel, 5 minutes from BTS Asok (see map below)
Address:
19 Sukhumvit Soi 18,
Bangkok 10110,Thailand
Sign up for our event!
Sponsors
Event Main Sponsor is Vserv.mobi


Share this: