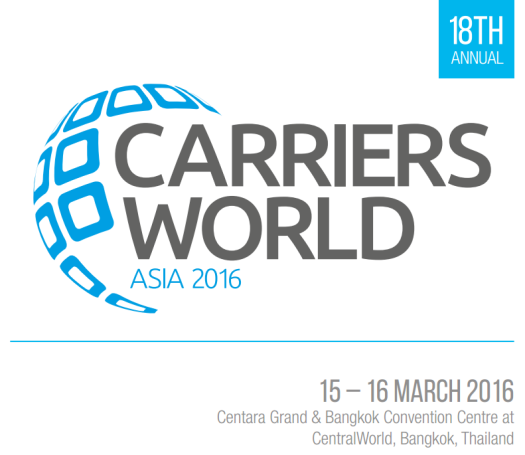 Mobile Monday Bangkok partner conference Carriers World Asia 2016, is held for the 18th time in Thailand. Event is the largest telecom and mobile conference in Greater Mekong region.
Carriers World Asia gather mobile and telecom industry leaders on 15-16th February in Centara Grand convention center in CentralWorld Bangkok.
Event is combining also another event TelecomsWorld Asia 2016 which is for aimed at the next generation of telecommunications focused on Networks, Digital Services and Customer Experience for operator business.
Keynote speakers include C-level professionals from the global and regional giants such as Telstra, BT, CAT, PCCW, NTT, Globe Telecom, China Unicom and Telekom Malaysia. Not limited only to operators – conference is also influenced by Internet and mobile space having players such as Twitter, Nexmo, Switch Communications and Fon.
MoMoBKK members receive 20% discount on admission. Please use code "NMWW" – LINK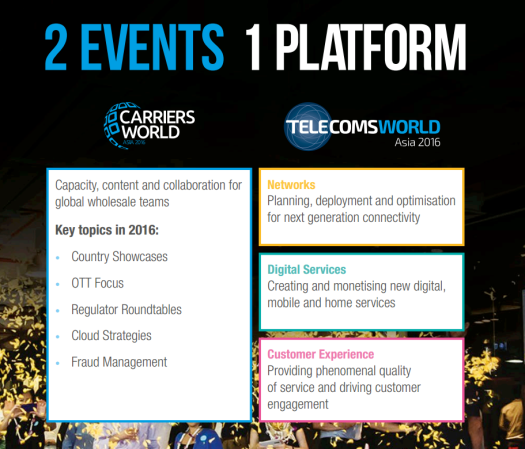 Share this: