UPDATE: Because of the flooding situation in Bangkok, we have decided to postpone the event from Nov 14, 2011 to Jan 23, 2012. Sorry for any inconvenience.
Event sponsored by
After a successful event in July with over 200 people, Mobile Monday (MoMo) Bangkok chapter is happy to invite you to join our next event on November 14th, 2011 January 23rd, 2012 at 7pm at Four Points by Sheraton (8th floor), Sukhumvit 15 near BTS Asok! (See Map below for details)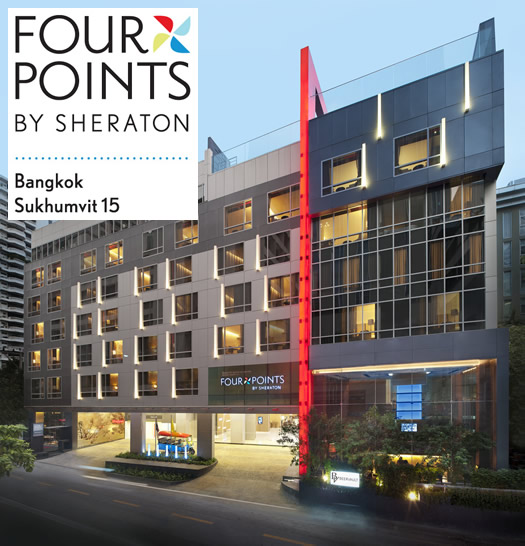 In the evening we have three presentations from global experts in 3 subject areas (presentations available in both Thai and English):
Technology – Nokia, Nokia and Windows 8.
Startup – Huawai, Trends in Mobile Usage and 3G Technology.
Business – TARAD.com, Mobile Commerce in Thailand.
Speaker – Technology
Company: Nokia
Subject: Nokia and Windows 8
Presenter: Nokia Technology Director
Nokia's next bet on technology is weighted heavily on the new Microsoft Windows 8 mobile operating system. In the near future Nokia's new phones and tablets are expected to be shipped with the faster, easier, and UI enhanced Windows OS hence raising concern in the rapidly expanding Android community. The strategic partnership between these two tech giants has the potential to increase Nokia's share in the ultra competitive smartphone market. Nokia Technology Director Asia, will highlight some of the unique technological changes to be seen in the Nokia product line of 2012.
Speaker – Business
Company: Huawei Technologies
Subject: Trends in Mobile Usage and 3G Technology
Presenter: Mike MacDonald – Chief Technology Officer
Huawei is a Chinese network-equipment vendor that has grown into the world's second largest purveyor of wireless-network gear and ICT solutions, with 100,000 employees and annual revenues of over 30 billion USD. Mike MacDonald is Chief Technology Officer for Huawei Southeast Asia. Currently based in South East Asia, Mike has over 17 years experience across a diverse set of technologies including security, mobility, unified communications and advanced IP services. He is an innovative marketing expert with an acute awareness of the impact of technology around us, how it influences our lives, and most importantly, how to capitalize on it as a real business opportunity.
Speaker – Startup
Company: TARAD.com (Rakuten company)
Subject: Mobile Commerce in Thailand
Presenter: Pawoot Pongvitayapanu – Managing Director
TARAD.com, Thailand's largest e-commerce company was established in 1999 as an innovative and integrated hub for e-Commerce, advertising and merchant services. In 2009 TARAD.com joined in partnership with Japanese e-Commerce giant Rakuten Inc.and now hosts 180 thousand online merchants responsible for 1.6 million items. As e-Commerce startups seek to take advantage of the rapid economic growth regionally, TARAD is poised to maintain its competitive edge through engagement with mobile commerce. TARAD.com Managing Director, Pawoot Pongvitayapanu, will share his experiences of creating, maintaining, and partnering a successful e-Commerce company

Share this: