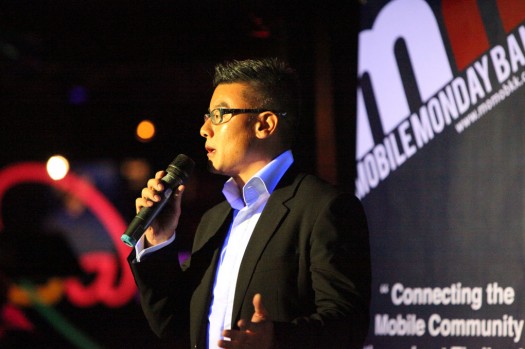 The July 25th Mobile Monday (MoMo) Bangkok relaunch event was a huge success! Well over 200 mobile professionals gathered at the Novotel Siam to learn about the latest trends in mobile technology and network at the Concept CM2 bar.  The MoMo Bangkok relaunch event was made possible due to the efforts of a brand new MoMo team and to our event sponsor, Research in Motion.
A big thanks to the event speakers from Blackberry – Johan Kremer and Sarim Aziz,  Thomas Kjeldgaard of Pagemodo, and Ookbee Digital Media founder Dr. Polapat Udomphol,  for their time and presentations.
We received plenty of feedback and will do our best to keep improving the MoMo events in the future.  Stay tuned for our next MoMo Bangkok event!
Share this: