Thailand's Tourist Police Division has launched an official account for the Line app on smartphones.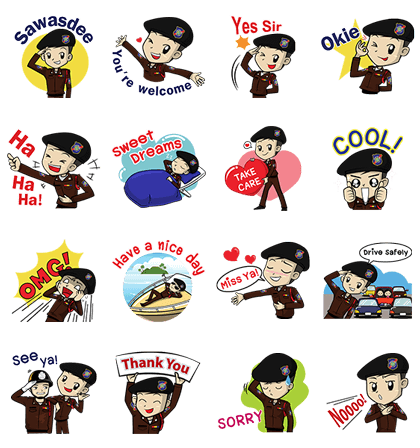 The account offers stickers of "Lieutenant Change" as part of the Royal Thai Police Community Policing project.The Line app provides news and information for tourists as well as allows a two-way communication flow.
The Tourist Police Division has already established a phone hotline, 1155, and can also be reached via fax, SMS, email, web form, web chat, its website, and facebook, allowing the division to provide news, information, assist tourists, receive complaints and exchange information between it and Thai and international tourists. Special activities will be organized solely for LINE users, who will also be able to participate in chats.
For more information visit www.thailandtouristpolice.com
Share this: