รายละเอียดภาษาไทยข้างล่าง
Mobile Monday Bangkok
Date: Monday October 6 at 7 pm
Place: Hilton Sukhumvit Bangkok
Mobile Monday Bangkok is pleased to invite you to our next event at the stylish Hilton Sukhumvit Hotel, conveniently located on Sukhumvit Soi 24.
Limited Tickets available on EventBrite:
Register for free on Eventbrite
Come join the Thailand mobile tech community to network and gain insights from three of the biggest names in the industry: Adways, Xiaomi and Twitter.
After the event, the ballroom foyer will remain open until late evening for anyone who would like to keep networking – with drinks at special discounted prices.
---
Three 15-minute presentations (in English and Thai) by:

XIAOMI
Xiaomi is known as the Apple of China. In a mere three years since it sold its first phone, Xiaomi has built itself up to a 10-billion dollar enterprise, expected to reach a production of 100 million handsets next year – in the process surpassing Apple and Samsung to become the largest smartphone company in China. Meanwhile it has also ventured into other product categories with the launch of high-end tablets and 4K Smart TV's. Xiaomi's phenomenal success stems in part from a clever use of popular social platforms, such as running flash sales on Facebook and WeChat. Taking over Singapore by storm earlier this year, Xiaomi has set aggressive expansion plans for Thailand and the rest of Southeast Asia.
SPEAKER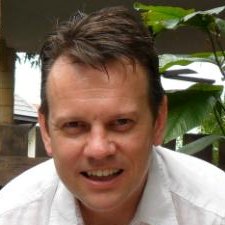 Steve Vickers – General Manager, Xiaomi Global
Steve Vickers will share his insights into Xiaomi's phenomenal success, as well as the latest mobile industry developments and trends.
---

Twitter
Twitter and its 271 million monthly users are currently valued at some 30 billion dollars. A pure mobile platform since its inception, the social network is a vital part of any self-respecting marketing campaign. Its unique 140-character format has reshaped the corporate sector, the news, the banking world, politics and sports. During World Cup 2014, Twitter peaked at 618,725 tweets a minute. The platform has become the go-to place for breaking news as well as a powerful and controversial political weapon.
SPEAKER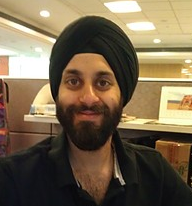 Arvinder Gujral – Head of Business Development, India & South East Asia, Twitter
Presenting us with case studies and insights, Arvinder Gujraj will also enlighten us on how Twitter is used as a marketing platform in the business community.
---

Adways
Adways is an app advertising agency specialized in games. It works with over 300 game companies including Namco Bandai, Nordeus and Game Insight for their global app user acquisition needs. Since 2004 when it first ventured into China, Adways has been aggressively expanding its mobile app distribution network all over Asia, including Thailand. The company currently has over 1,000 employees across 11 countries in Asia and USA, to support app developers around the world.
SPEAKER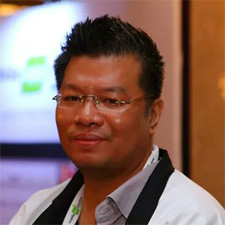 Kittipan (Moo) Boonruangrutana – General Manager Adways Labs (Thailand)
A veteran e-commerce pioneer, Kittipan Boonruangrutana will be at hand to talk about Adways' most recent marketing research and insights into successful app marketing strategies for the regional market.
---
รายละเอียดภาษาไทย
รายละเอียดภาษาไทย
งาน Mobile Monday Bangkok ขอต้อนรับท่านผู้มีเกียรติทุกท่านกลับเข้าสู่ event ที่รวมตัวกลุ่มคนดิจิตอล เชิญชวนกลุ่มคนรักเทคโนโลยี mobile ในไทยมาเข้าร่วม พบปะ สร้างเครือข่ายกัน พร้อมทั้งได้รับความรู้ ข้อมูลเบื้ยงลึกจากตัวแทน 3 ท่านของกลุ่มบริษัทที่ประสบความสำเร็จในระดับภูมิภาค และ ระดับโลกในด้านเทคโนโลยี mobile ได้แก่ Xiaomi, Twitter และ Adways
และแน่นอนเหมือนทุกครั้งที่เราได้จัดงานมา ครั้งนี้ก็เช่นกันที่เปิดสู่สาธารณะและสามารถเข้าร่วมงานฟรี ที่ Hilton Sukhumvit Bangkok hotel (BTS สถานีพร้อมพงษ์)
— XIAOMI —
Xiaomi เป็นที่รู้จักกันในฐานะบริษัท Apple ของประเทศจีน ซึ่งในตลาดประเทศจีนนั้นบริษัท Xiaomi เพิ่งกลายเป็นบริษัท smartphone ที่มีขนาดใหญ่ที่สุดแซง Apple และ Samsung ภายในระยะเวลา 3 ปี Xioami ได้สร้างตัวเองขึ้นเป็นองค์กรที่มูลค่า 10 พันล้านดอลล่าร์ และในปีถัดไปมียอดการผลิตถึง 100 ล้านเครื่อง ในขณะเดียวกันก็มีทดลองไปยังผลิตภัณฑ์ใหม่ๆ เช่นมีการเปิดตัว แท็บเล็ต ระดับไฮเอนด์ และ สมาร์ท ทีวี 4K ของ ปรากฎการณ์แห่งความสำเร็จ Xiaomi นั้นมา จากส่วนหนึ่งของการวางผนอย่างฉลาดในการใช้ Social platform ที่นิยมเช่น การทำงาน การจัด Flash salesบน Facebook และ WeChat
— TWITTER —
ด้วยจำนวนผู้ใช้รายเดือนที่สูงถึง 271,000,000 คนต่อเดือนทำให้บริษัทมีมูลค่าประเมินถึง30 พันล้าน ดอลลาร์ แพลตฟอร์มนี้มีความสำคัญสำหรับการใช้โทรศัพท์มือถือ รูปแบบ 140 ตัวอักษรที่พิมพ์ได้ในทวีตเป็นตัวปฏิวัติการสื่อสารของภาคองค์กรข่าวระดับโลก การเงิน การเมืองและ กีฬา ในช่วงเวิลด์คัพ 2014 ทวิตเตอร์มียอดทวีตถึง 618,725 ทวีต ต่อนาที แพลตฟอร์มนี้ได้กลายเป็นสำหรับส่งข่าวจนถึงเป็นอาวุธทางการเมืองที่มีประสิทธิภาพสูงอีกด้วย
— ADWAYS —
Adways เป็นบริษัทโฆษณา ที่มีความเชี่ยวชาญในการสร้างเกมและทำงานร่วมกับบริษัทต่างๆกว่า 300 บริษัท ในการผลิตเกม เช่นเNamco Bandai, Nordeus and Game Insight ตั้งแต่ปี 2004 Adways ได้เปิดสำนักงานในต่างประเทศครั้งแรกซึ่งคือประเทศจีน ซึ่งบริษัทได้บุกตลาดขยายเครือข่ายและการจัดจำหน่าย ของ app มือถือใน ตลาดเอเชีย รวมทั้งประเทศไทย ขณะนี้บริษัทมีพนักงานมากกว่า 1,000 คน ใน 11 ประเทศ (เอเชีย และสหรัฐอเมริกา ) , Adways สนับสนุน นักพัฒนาแอพพลิเคทั่วโลกเพื่อเพิ่มยอดของผู้ใช้ หาวิธี monetize และยังมุ่งมุ่นเพิ่มคุณค่าให้แก่ตลาดอีกด้วย
Venue
Hilton Sukhumvit Bangkok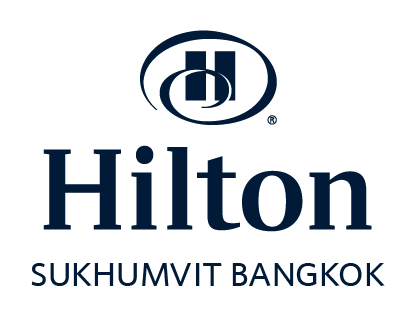 Address (Eng): 11 Sukhumvit Soi 24, Khlong Ton, Bangkok, 10110, Thailand
Address (Thai): 11 Thanon Sukhumvit, แขวง คลองตันเหนือ Bangkok, กรุงเทพมหานคร 10110, Thailand
Tel: +66-2-6206666
Limited tickets available on EventBrite – ลงทะเบียนฟรีที่ Eventbrite
Register for free on Eventbrite
---
Event Main Sponsor

Share this: