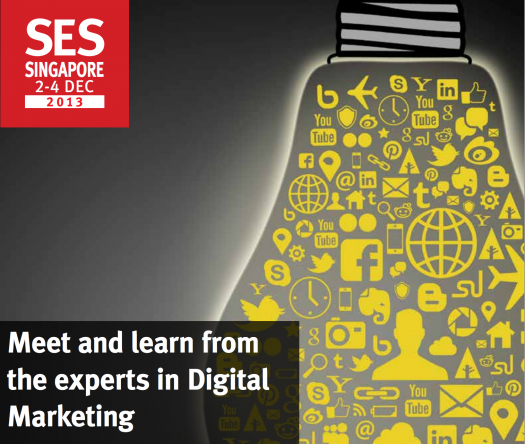 Mobile Monday partnered with SES Singapore, a leading digital marketer conference.
Conference cover topics on creating innovative content, perfecting and enhancing your customer's experience, or monitoring (and handling) the social media buzz about your brand.
This year's conference is being held in just over weeks time on 2-4 December at the Grand Copthorne Waterfront Hotel Singapore. Mobile Monday Thailand is a supporting partner and can provide 25% discount off the published registration fees.
SES SG panelists as follows:
Chris J. Reed, Chief Marketing Officer at Mig33
Ronald Vining, Group Marketing Director of Aspire Lifestyles
Jean-Paul Biondi, Regional Manager – Brand at Saatchi & Saatchi Singapore
Jamshed Wadia, Asia Pacific Social Business Strategist, Intel Technology Asia Pte Ltd
Dennis Rose, Senior Vice President – Asia Pacific and Japan, Brightcove Inc
Simon Kearney, Co-Founder and Managing Director, click2view
Simon Kemp, Managing Director, Singapore, We Are Social
Siim Sainas, General Manager, STATSIT
For the latest conference information please visit: www.sessingapore.com
Share this: