Join our upcoming Mobile Monday Bangkok event on 28th of January.
---
Full photo coverage of our trip at the end of the page
By definition, Hong Kong is the leading financial and business hub in Asia. Asia's global city is more than business, it is a buzzling city of mountains and skyscrapers. Having exciting cultural scene which offer anything from dingy to cutting edge restaurants and cool sky bars. The city accommodates close to 8 million Hongkongers, who are probably the most self aware, educated and independent people in Asia.
In the past, the technology industry has been in the shadow of international trade and a strong banking industry, yet in recent years, a young and innovative tech scene is lifting up its fist in The Pearl of Orient.
Mobile Monday Thailand visited Hong Kong in early days of December 2012 to participate Deloitte Technology Fast 500 Awards ceremony and understand growing tech industry better. And of course to enjoy the amazing city.
---
Hong Kong Co-working Spaces
The city hosts quite a few co-working spaces, here a sweep of three different spaces available for startups and SME's in Hong Kong.
The Hive
The Hive is a trendy co-working space right in the heart of busy Wan Chai district. It has a neat European-like design, and it accommodates few floors in the building. Mostly startups as well as individuals. Location is the most central by any co-working space in HK, and views from the office feels very much like Hong Kong having skyscrapers scattered around you. The space seems to accommodate more internationally focused startups, English language was prominent.
Lifestyle Asia's story on The Hive space:
The Hive – Lifestyleasia article
---
Hong Kong Science and Technology Parks
Around 30 minutes taxi drive from HK Central, on the other side of Kowloon, resides Hong Kong Science and Technology Parks. This is a massive complex of buildings and offices which lay nicely by the leafy and mountainous bay. Offering very picturesque views to the bay and having a nice sea breeze, air is noticeably more fresh than central HK.
Buildings and facilities are brand new, with some gaps in transportation and surroundings. HK is investing to build up the infrastructure in coming years with few more offices and residential apartments and malls being built.
HKSTP accommodate mainly established technology giants around the world such as Philips, but they have also recently established quite a popular local incubation program for startups.
E. Anthony Tan, the CEO of the HKSTP gave a speak on the future view of HK and presented its strategic position in China as a part of Guangzhou, Shenzen, Dongguan, Macau and Hong Kong ecosystem. The volume of bright minds arising from this area ensure that they can recruit a large quantity of high caliber graduates. Key technology HKSTP is focusing in next few years is Clean Technology (CleanTech).
---
Cocoon
Cocoon is an office space in Causeway Bay CitiCorp building, having more of a larger shared office feel in to it. The large space hosts startup speaks and startups focused on Hong Kong and China market. Presentations during our visit, were all in Chinese language.
Tech Crunch wrote article on Cocoon:
Techcrunch Cocoon article
---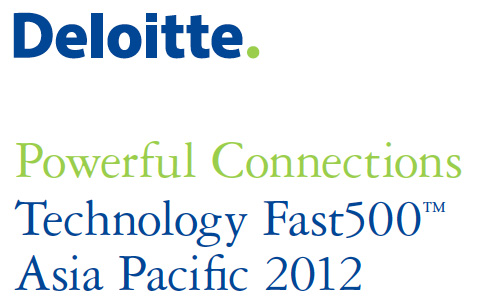 Deloitte Technology Fast 500 Asia Pacfic award was given eleventh time in Hong Kong. The award ranks region's fastest growing technology companies, based on percentage revenue growth over three years. Companies from all over Asia Pacific region participate the challenge.
This year's winner was Taiwanese company ProCrystal Technology
http://www.procrystal.com.tw/eng.php
The full list of winners, please see Deloitte's rankings:
Deloitte Fast 500 APAC Full List
Southeast Asia had only very few companies in the list itself. Chinese and Taiwanese companies were dominating charts this year, and also past couple of years. We are hoping to see more Southeast Asian technology companies participate next editions of Tech Fast 500.
Story by Ville Kulmala
---
Photo coverage of our trip below
---
Share this: