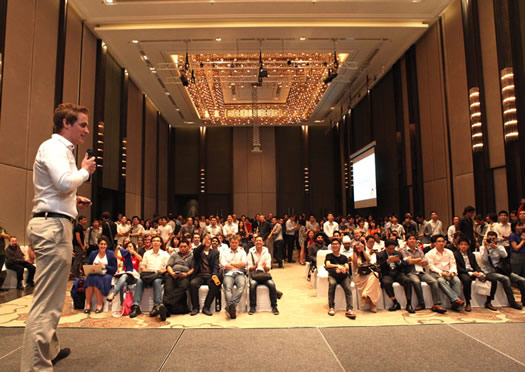 After a highly successful event in May, we invite you to join our next MoMoBKK on Monday the 24th of September. Three leading experts from the mobile tech industry – mobile ad agency InMobi (event sponsor), deals site LivingSocial Ensogo and Builk, winner of start-up competition Echelon 2012 – will enlighten and inspire us. Make sure to signup early as space is limited! We look forward to seeing you all for another great networking event!
Program
Three 15-minute presentations (in English and Thai) by:

Mobile advertising is a multi-billion dollar business. Our main sponsor for this evening,InMobi (www.inmobi.com), has rapidly grown to become the largest independent mobile ad network and a global leader in the mobile technology space since its inception in the Asia-Pacific region in 2007. Among its services, the company provides data and research on mobile consumers in over 165 countries around the world. It has just completed research on the media consumption habits of mobile internet users in Thailand. Phalgun Raju, InMobi's regional director and general manager for Asia, will share her insights gained from this unique report on Thailand.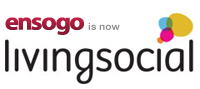 Unless you've been hiding under a rock, you've probably heard of LivingSocial Ensogo (www.ensogo.com), Thailand's answer to Groupon. Now with a presence in 27 countries thanks to the tie-up with LivingSocial, the company ranks as a leading global player. CEO Paul Srivorakul will discuss the future of social and mobile commerce and how it stands to affect both users as well as technology entrepreneurs
.

Our third speaker of the evening is also a success story. Winner of Echelon Singapore 2012, Asia's biggest competition for start-up businesses, Builk (www.builk.com) developed a web service for the construction industry, registering more than 4,400 users from 1,400 construction firms since its launch in 2010. Builk's first prize win was all the more remarkable since the company was the only start-up from Thailand to participate in Echelon. Find out from co-founder Patai Padungtin how he managed to pull off this coup.
Location
Novotel Bangkok Ploenchit Sukhumvit, close to BTS Ploenchit (see map below) 566 Ploenchit Road, Lumpini,Patumwan, Bangkok 10330,Thailand View on Google Maps.
Sign up for our event!
Sponsors
Our Main Event Sponsor is InMobi .
Share this: